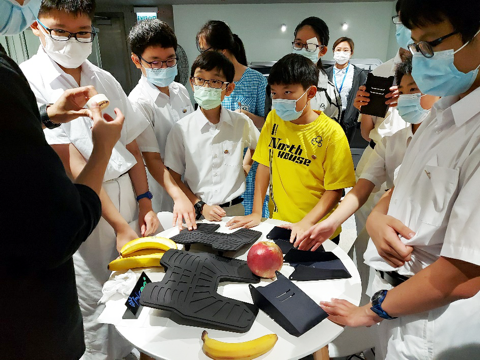 Students visited a 3D printing workshop and learnt about different kinds of 3D printing.
Date: 4 November 2020
Venue: Hong Kong Productivity Council
Participants: 34 S.1 students

On 4 November, 34 S.1 students went to Hong Kong Productivity Council Inno Space to attend the Aviation STEM Experience Workshop.
At the centre, the students first visited the Smart Living and Digital Galleries to gain an insight into how some of the latest technology is applied in real life. Then through a number of programs, students developed basic aviation knowledge at the Aviation STEM Trial Workshop. This included gaining the preliminary skills on how to steer an aircraft with a model Flight Simulator, and examining the components of an aircraft through a 1:20 commercial aircraft model. Finally, by applying learnt scientific knowledge from school, the students were able to further their understanding of what makes an aircraft fly.

Having taken relish in the tour and activities, the students hope to be given more opportunities in partaking in technology-related tours and workshops in the future.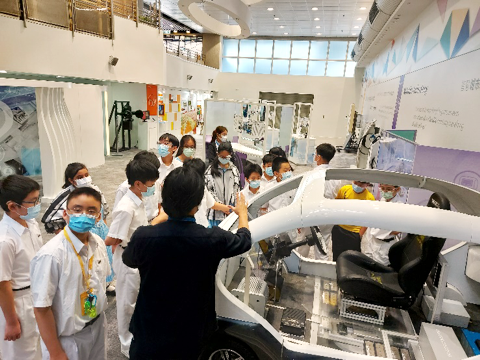 An introduction to the new EV vehicle and automatic-driving system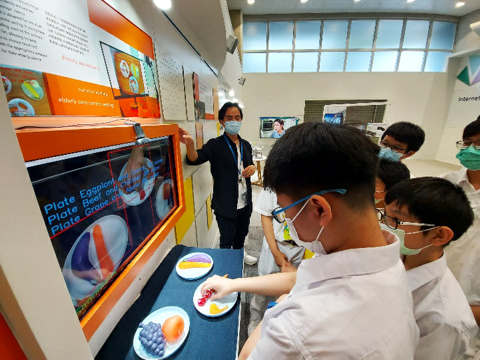 Students listened to the introduction of Smart Elderly Care Apps