t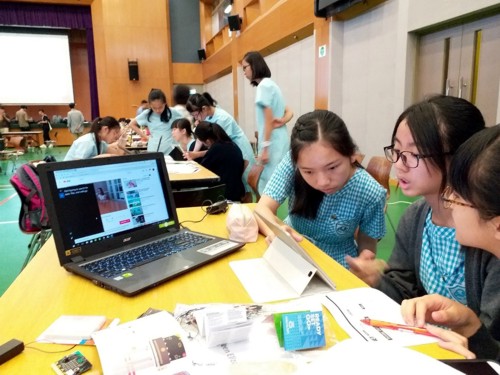 We are planning our design - the sun detector and smart home security system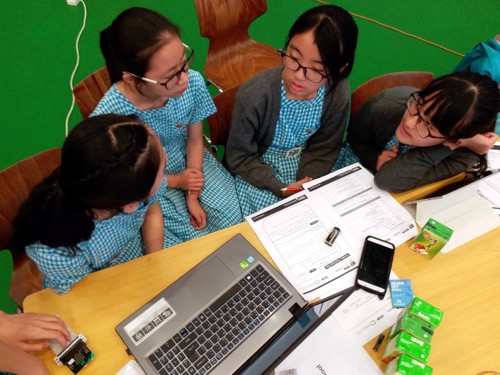 After this competition, we understand the importance of teamwork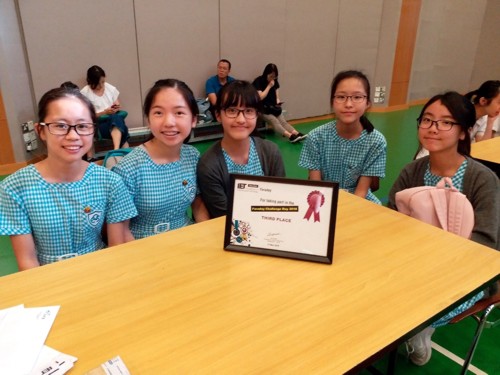 Finally, we won the third place in the FCD 2018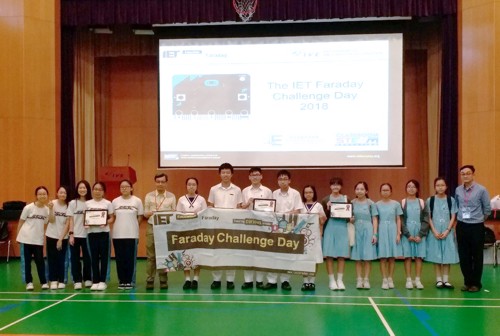 Apart from the outcome, the most significant aspect was that we could exchange ideas with engineers and fellow students, which we benefited a lot.
Date: 19 May 2018
Venue: Hong Kong Institute of Vocational and Training (Shatin Campus)
Students: CHENG Cheuk-lam (S2B), HO Cheuk-yan (S2B), TSANG Ching-yan (S2B), MOK Hoi-ting Jocelyn (S2D), WONG Kwan-ting (S2D)
Written by: MOK Hoi-ting Jocelyn (S2D)
The Faraday Challenge Day (FCD) is organized by The Institute of Engineering and Technology in Hong Kong every year. It aims to encourage young people to study and consider their future careers in science, technology, engineering and maths (STEM) aspects. The FCD gives students an insight into the job nature of a real engineer.
This year, there were 17 secondary schools joining the FCD. Four of my classmates and I represented our school to participate in the challenge on 19 May 2018 at Innovation of Vocational Education (IVE) Shatin campus.
During the challenge, we had to design two Micro-bit products based on four designated topics: ¡§Travel¡¨, ¡§Sports¡¨, ¡§Health Management¡¨ and ¡§Home & Leisure¡¨. Our group chose the topic of ¡§Home & Leisure¡¨. We designed and produced two products, which were ¡§Sunlight Detector¡¨ and ¡§Burglar Alarm¡¨. There were some ¡§Faraday tokens¡¨ for us to purchase the materials such as sound buzzer, light sensors, etc. to produce the product. With the previous knowledge of program writing and hands-on experience in Design & Technology, we wrote programs with Micro-bit to activate the control panels, installed programs and tested the products. During the process, we encountered a lot of difficulties, for example, the buzzer of the security system did not work, the detection results of the sun detectors were not accurate, and the written programs could not achieve the required results. These difficulties did not prevent us from pursuing perfection. With strong team spirit, we supported each other, and finally solved the problems step by step. The entire process made us understand the importance of cooperation. After the presentation, the judges, who are the engineers and designers, appreciated our work. Finally we got the Third Prize.
After the Faraday Challenge Day, I have learnt that cooperation in a group is very important. The power of collaboration helps us face difficulties and solve all the problems. The FCD was really a great experience for us to enhance our knowledge and experience. I hope our teacher will provide more opportunities for us to participate in more STEM competitions. We believe we can do better in the coming competitions.