t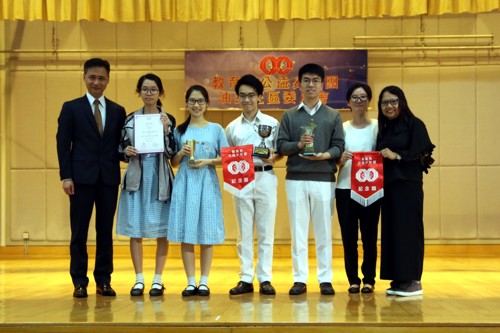 CYC ˇ§Greening for the Chestˇ¨: Charity Plant Sale ˇV Merit Award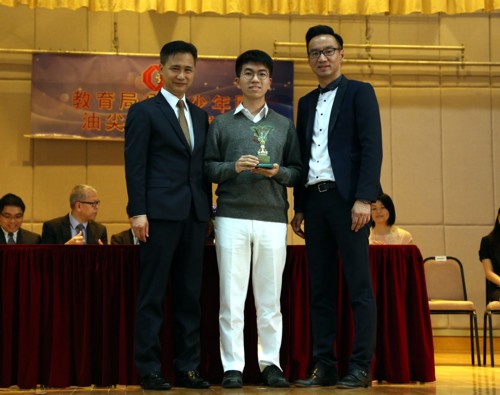 CYC Filming Program and Report Writing Competition : 2nd Runner-up ˇV 5A WONG Chun-hei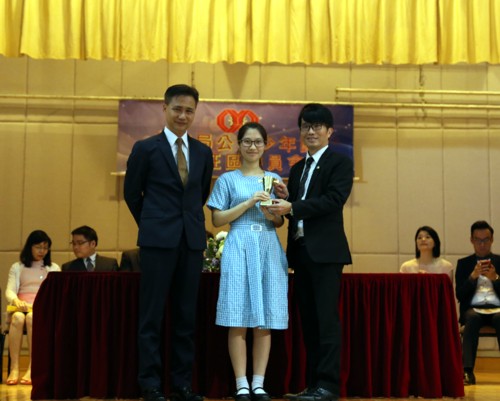 2018 Outstanding Member ˇV 5A CHOW Hiu-ying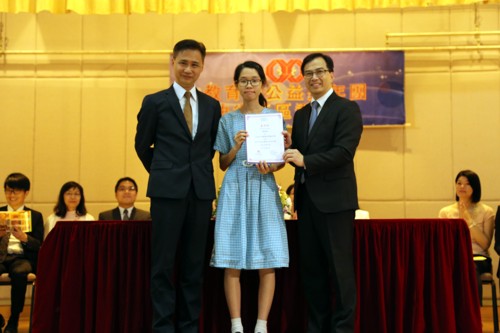 2018 Outstanding Performer and Representative of Yau Tsim Mong District for ˇ§Japan Exchange Programˇ¨ ˇV 5A WONG Kwan-mei
Date: 14 May 2018
Venue: Queen Elizabeth School
Organizer: CYC (Yau Tsim Mong District)
Awards:
Outstanding Performer and Representative of Yau Tsim Mong District for ˇ§Japan Exchange program, 2018ˇ¨: WONG Kwan-mei (S5A)
Outstanding member, 2018: CHOW Hiu-ying (S5A)
CYC Filming program and Report writing competition ˇV 2nd Runner up: WONG Chun-hei (S5A)
CYC ˇ§Greening for the Chestˇ¨: Charity plant sale ˇV Merit Award
This year, we cooperated with the Community Youth Club of the Education Bureau as the host for the CYC Annual Prize-giving Ceremony (Yau Tsim Mong District).
During the past year, we have dedicated to promoting serving the community and raising awareness of protecting the environment, CYC has taken part in ˇ§Greening for the Chestˇ¨ for The Community Chest. CYC members have prepared pot plants and hand-made soaps for sale. The program successfully raised funds for ˇ§Youth and Child Welfare Servicesˇ¨ supported by The Community Chest.
We have also run a program to understand and serve the community through experiential learning and workshops. Members visited street vendors in Sham Shui Po and helped collect cardboard boxes and newspaper to experience the living conditions of the elderly.
WONG Kwan-mei (S5A):
It is my honour to be chosen as the Community Youth Club Outstanding Member and to have an opportunity to visit Japan. In this exchange program, I will visit Japan with other CYC members from secondary and primary schools from all 18 districts. We can learn more about different aspects of Japan and exchange community services experience with local school.