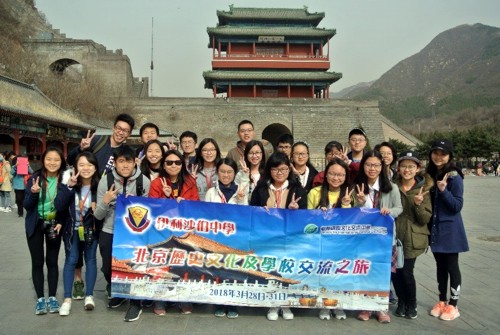 t
A group photo at the entrance of Juyongguan Great Wall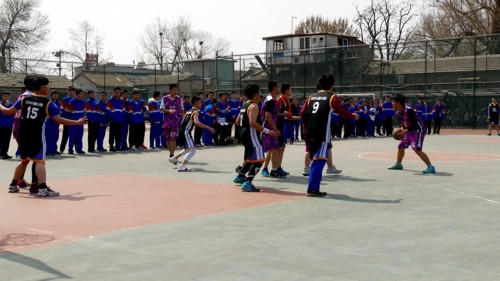 Date: 28-31 March 2018
Venue: Beijing, China
Written by: So Mang Yu (S4D)
During Easter holidays, we went to Beijing which is a city with rich culture and a long history. After we visited those well-known historical sites and museums like the Great Wall of China, the Palace Museum and the Summer Palace and listened to the historical background of these places, we learnt more about the history and culture of Beijing and we really appreciated the beauty of these places.
One of the memorable experiences we had was visiting the Beijing No.5 High School (北京市第五中學). We were curious about the differences between school life in Beijing and that in Hong Kong. They started lessons much earlier than us which was at 7:30 am. During the lessons, all of them concentrated and focused on their work. As their teachers spoke in Putonghua, it was difficult for us to understand some wordings. However, our buddies were nice. They answered our queries patiently. During the after-lunch recess, they took us to the basketball court to watch their inter-class basketball competition. It was an exciting game and the cheering of their classmates delighted us.When it was the time to leave, we were all sad to say goodbye. We had a lot of fun. However, our friendship would last and we will keep in touch with one another.
It was a meaningful and memorable experience. We learnt a lot about this city. We were thankful to have the chance to travel to Beijing.