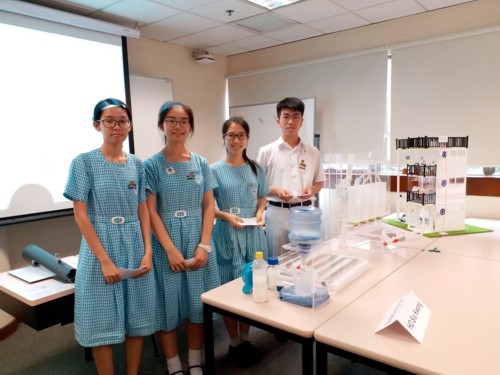 The design of our students was novel, and the ideas contribute to environmental protection and energy conservation.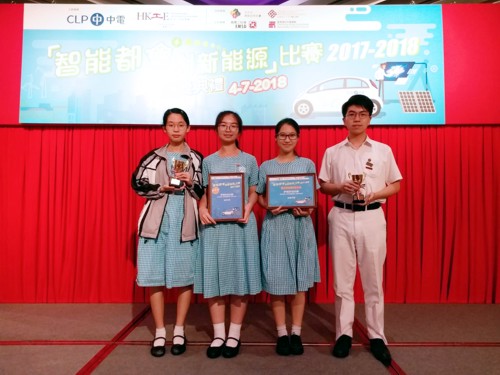 The performance and the designs of our students were highly appreciated by judges, and we finally won four awards.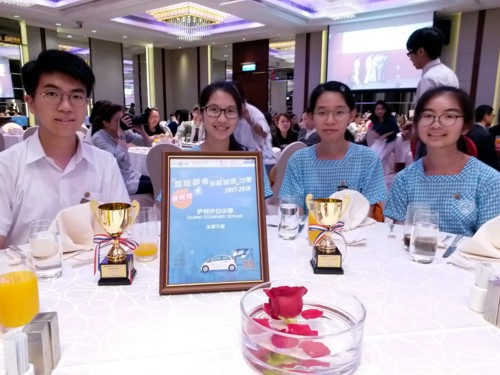 Besides getting the awards, students have benefited a lot as they got valuable advice and suggestions from professionals and judges.
Date: Nov 2017 – 4 Jul 2018
Students: WONG Chun-hei, CHAN Sui-yi, CHOW Hiu-ying, WONG Kwan-mei (S5A)
Awards:
Merit Award
"High Like" Award
"Best Presentation" Award
最受現場觀眾歡迎獎
Energy Innovation for Smart City Competition, organized by China Light and Power Group and The Hong Kong Institution of Engineers, ended in early July. This competition broadened our horizons in the field of science and technology. In the competition, we designed a new version of air-conditioner which uses much less electricity than the traditional one. Nine months were spent to design and produce the final product. We were extremely excited when we knew that we won the Merit Award, the Best Presentation Award, "High Like" Award (for the most popular promotion video) and 最受現場觀眾歡迎獎 (for the most popular idea). These awards recognized our efforts and motivated us to further develop our idea. We would like to express our heartfelt gratitude to the Principal, our teachers and our schoolmates for the support, especially the teachers-in-charge. Without their support, we would not be able to attain these achievements.