t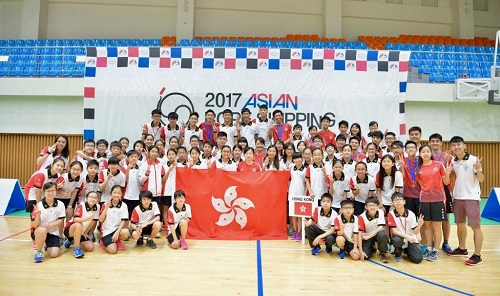 Athletes from Hong Kong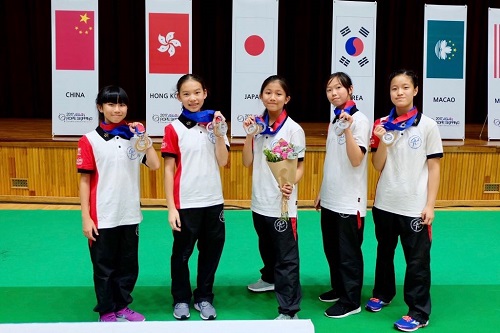 CHEUNG Long-ching (the first from the right) takes photo with teammates.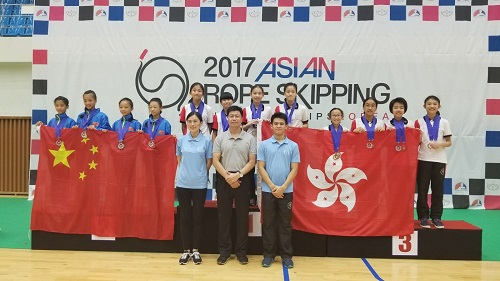 Teams from Hong Kong win the championship and the Third Prize respectively.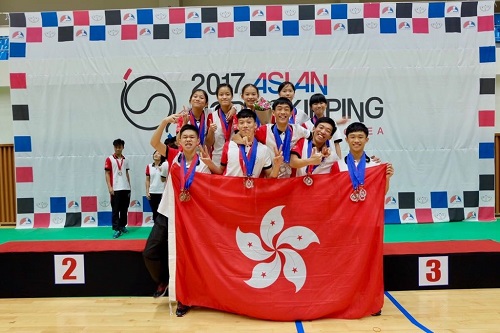 Students also develop great friendship in the competition
Date: 28-31 July 2017
Venue: Seoul, Korea
Student: CHEUNG Long-ching (S2B)
2B CHEUNG Long-ching was selected as one of the representatives of the Hong Kong Rope Skipping Team in 2017. She participated in the 9th Asian Rope Skipping Championship in South Korea from 28 to 31 July 2017. She successfully won the championship in U14 Girls Double Dutch Pair Freestyle and Second Prize in Double Dutch Speed Relay. She also contributed a lot to winning the Overall Champion of the Hong Kong Team (Girls).