t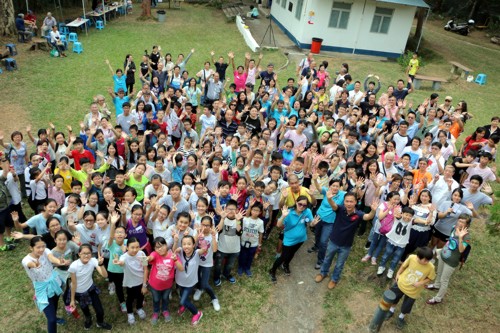 We all wish our school camp a happy 55th anniversary!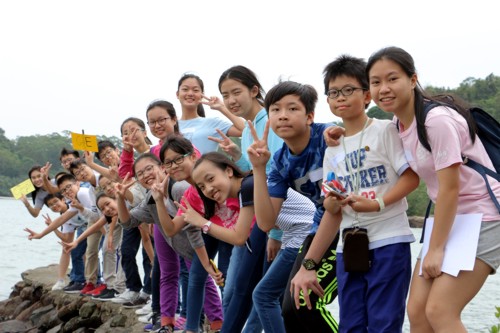 Exploring around our school camp and cherishing the happy moment.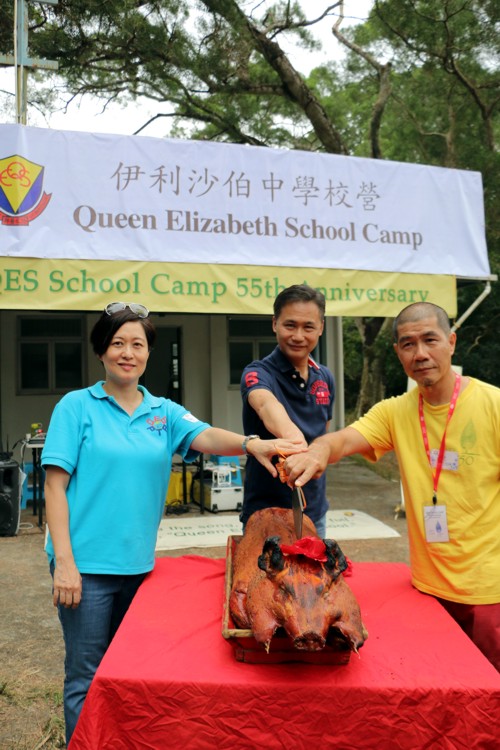 Principal, Mr. YUEN, OSA Chairperson, Mr. CHAN, and PTA Chairperson, Mrs. TONG, commence the grand opening of the School Camp 55th Anniversary Celebration.
(Chinese Version)
Date: 11th November, 2017
Venue: Sai Kung Tsam Chuk Wan school camp
Written by: LEUNG Chun-hei Caesar (S5C)
Our School Camp in Tsam Chuk Wan, Sai Kung sees its 55th Anniversary this school year. To celebrate it, the S.1 Orientation Camp cum Alumni Visit was held on 11 November 2017 at the campsite.
For all S.1 students, it was definitely an unforgettable experience setting foot on this exceptionally beautiful campsite. Besides engaging in camp tours, they joined game booths, tried souvenir making, took part in a group folk dance, appreciated the historical photo display, and attempted aerial filming of the campsite area. Thanks to the joint effort of the PTA parent volunteers, old Camp Wardens, and serving Camp Wardens, the activities were a hit and all the S.1 students enjoyed them very much.
Apart from the S.1 students and their parents, alumni, old teaching staff, and even ex- principals came back and seized this opportunity to meet and chat about their happy memories at the campsite.
Because of the School Camp, a very special QES spirit is passed on from one generation of students to another.